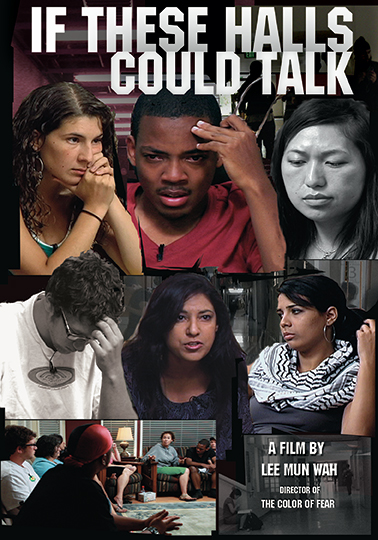 Thank you for your recent purchase of Director Lee Mun Wah's newest film, If These Halls Could Talk: Director's Cut (2014, 97 minutes), a documentary about eleven college students who discuss what it is like on campuses across the country today. Their stories are starkly emotional and raw, filled with incredible tenderness, courage and pain. The diversity issues that they challenge us to look at are equally provocative, begging to be heard and confronted. The film will provide a glimpse into what is needed if we are ever going to come together in our classrooms, on our campuses and within our communities. It is our hope that teachers, facilitators and leaders will utilize this footage as a catalyst for sparking much needed and overdue diversity dialogues.To assist with the facilitation of these conversations, we have included two Film Guides along with this package:
1) The Director's Cut:  Film Vignettes (95 minute DVD) & Guide (PDF)
and
2) The Classroom Edition:  Film Vignettes (2 hours & 45 minutes extended footage DVD) & Guide (PDF)
To begin using these Film Guides, first, read the Film Guide Instructions written by Lee Mun Wah and, next, download and print out the Film Guides above to refer to while showing the Film Vignettes.
Thank you for your support!
StirFry Seminars & Consulting